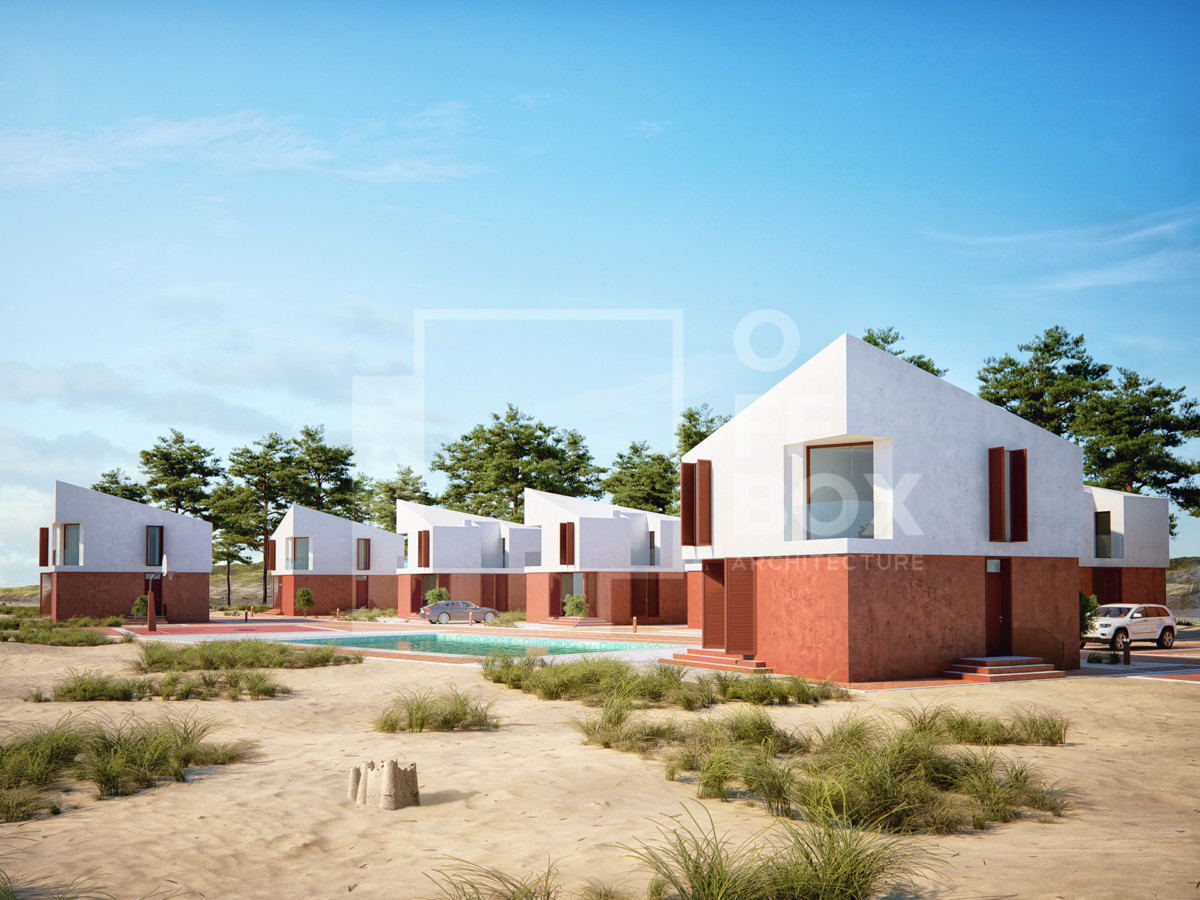 BORSH RESORT
Housing by the seaside
Borsh, Shqipëri

Borsh is a seaside village in the Ionian sea, which compared with the other towns of the south coast of Albania has a flat terrain configuration and numerous olive plantations. There's still a limited number of buildings and care should be taken not to damage the character of the Mediterranean seaside village with big buildings. Vacations at the seaside are relaxing and refreshing, because with changing ones location we experience a different sensory evocation and shift in atmosphere, far from that which we are used to. Here the backdrop of everything is blue and endless. It is unrivaled in the calm summer mornings, but also in the greatness and might of the heavy autumn rains. So if we start with the idea to build something that will attract the eye, unfortunantely we can't achieve it. In comparison to that kind of power and magnificent creation everything seems small and is disregardful.
Our ideal vision for housing by the sea is an invisible house, because there, the place from where everything starts is the sea, not the home, so the whole focus should be towards the sea, not trying to violate the primate dominance of that landscape. The designed house that is part of this complex tends to keep as low a profile as possible, tending to disappear in the landscape, the ground floor is intended to become part of the earth from which it emerges through the similar color and roughness of the texture. While the first floor when viewed at different times of the day, disappears and become one with the sky, thanks to the white color and the materials used, concealing the surface of the roof, leaving only the trace of its profile in the steep wall of the facade.